Water Damage Restoration Service Georgetown DE
Water Damage
Water damage can be caused by a problem that isn't noticed. Sometimes it can take several weeks, or even months, for the damage to be apparent. It is important to react quickly when dealing with water damage. Water damage to carpets, ceilings and furniture can cause irreparable and costly damages. It is possible that you will have to move out of your home while repairs are made. This could cause disruptions in your daily life.
Water damage could cause walls that are beautifully painted to fade. All that moisture can result in mold growth, vermin infestation, and even structural damage. The worst part is that water damage that isn't dealt with quickly may cause damage to any building's foundation. Sometimes, water damage is quite costly. Even though you might think that just a few inches water damage to your house and company will be costly, in reality, it can result in significant financial losses. Water damage can strike at any time.
.
Rip Tide Restoration's water damage services entail a slew of stages and methods that we diligently follow in order to restore your home as best we can. To prevent further damage, we first assess the area and make a diagnosis. Following that, we apply sophisticated water extraction processes to remove any standing or pooled water. The area is then dried using dehumidifiers, air movers, and water extraction. We deal with any existing mold, and try to avoid new mold. We also take care of raw sewage cleanup as well as the rehabilitation and rehabilitation of any contaminated site.
Rip Tide restoration Can Handle All Types of Water Damage
Burst or leaky pipes
Roof leaks
Sewer problems
Excess moisture
Appliance Ruptures & Leaks
Flooded Basement & Rising Water
Water Damage Cleanup
Water Damage Repair
Water Extraction Services
Ceiling Water Damage Repair
Crawl Space Cleanup
Yard Damage Cleanup
We work with all insurance companies to make the process as easy as possible for you. We properly inventory all content that can be saved or restored so that it is returned to you once the restoration is finished. From start to finish, we're with you every step of the way to ensure the highest quality service for you and your property.
Flood Water Damage
Time is of the essence when it comes to flood damage. FEMA says mold and mildew will grow up to 24 hours after exposure. So, if your pipe bursts on Friday night, don't wait until Monday morning to notify your agent/insurance company. Numerous carriers provide 24-hour hotlines which can assist you with any questions or concerns you may have. It is not possible to properly clean or dry the affected area by yourself, so if you need assistance call Rip Tide Restoration's pros ASAP!
If your insurance company discovers that you took steps to protect your home from flood-related damage, they may reduce your rebuilding costs. This includes boards up windows and doors, or placing sandbags around the house. You should also collaborate closely with a contractor or builder to keep your rebuild on track and to ensure that high-quality materials are employed.
Water Damage Remediation Services
Call us to discuss all aspects of water damage restoration. It is crucial to contact a professional if you are unable to find a leak. Rip Tide Restoration's skilled staff has the industry knowledge and quick reaction time you require to restore your property.
Restoration is the most important stage in helping you to recover from water damage and get on with your life. Remediation is crucial because water damage can often be extensive and structural. This may mean that major replacements are necessary for household fixtures. Most likely, drywall, flooring, HVAC systems, and HVAC systems will need replacement. This can be done quickly by a skilled repair company.
Many people might feel tempted after a disaster to clean up their homes and property on their own. This will allow them to save money, which could have been spent hiring disaster restoration experts. Water damage restoration businesses do not take long to treat water damage. The longer you wait to have your property cleaned up, the more water damage there will be. Mold damage will result if humidity and water are not removed properly. Water damage should not be allowed to continue without treatment. Water damage cleanup requires the removal of furniture and any other movable objects. The areas where water can hide are minimized and valuables are protected.
We are aware of the importance to keep your water damage repair costs as low and affordable as possible. We ensure water extraction is done quickly. This will reduce your restoration costs as well as the risk of mold growth. It is crucial that carpet and furniture be cleaned as soon as possible to minimize the risk of microbial growth. The sooner personal property is cleaned up, the better it has chances of being saved from flooding. Most essential, all electrical components that have been drenched by water MUST be addressed immediately to eliminate the possibility of deadly electrical short circuits.
Contain the damage: If possible, try to discover and contain the source of the water damage. If the source of the problem is a damaged pipe or a leak in a ceiling, waterproof tape can be used to minimize the damage and prevent further harm. It is best to call a professional water damage restoration company to assess the extent of the damage. This is especially important if the problem is located near crawlspaces and drywall. You should also consider moving your belongings, such as furniture, clothing and beds, to a dry area. Many of these items can lead to mold growth when they become wet or are exposed to high levels of moisture. It can be challenging to deal with water damage. The goal is to get to the source of the problem within 48 hours. This is where water restoration experts might be helpful.
A sewage backup can be the most severe type of property damage that an owner can suffer. Sewage is classed as a Class 3 hazardous material due to the presence of raw waste in the water. Rip Tide Restoration is licensed to handle this. We use hazmat gear during the sewage cleanup. To clean the area properly, we use modern extraction, drying, and a second layer with industrial-grade detergents. When it comes to sewage cleanup, your health is at the forefront. In addition to the sewage, we address water damage issues that could lead to the growth of mold and fungi.
Every water damage incident necessitates a quick response. Standing water can cause extensive damage. The earlier you seek help, the better your chances of avoiding rot, swelling, and costly mold removal. Call Rip Tide Restoration, and our water damage restoration team will be there in less than 45 minutes. They arrive at your property and assess the situation before beginning flood cleanup. They may also pack up valuables for safekeeping if there has been a major pipe burst or flood in your cellar. Depending upon the situation, the flood cleanup team may also provide emergency boarding up or leak identification. Our water damage restoration team will inspect your structure after removing all water. Sometimes damage to your property and mold contamination may be necessary after a disaster. Don't be concerned if you wind up with destroyed materials. Water damage restoration specialists are available on-site to repair your property, eliminating the need to hire another contractor.
You don't need much water to cause a lot damage. You would need to leave your carpets wet for a few inches to cause damage. The foundations of fixing water damage are the same as they are for any little spill, and you must remove all of the water, dry everything off, and then disinfect/sanitize the contaminated surfaces. To stop water from entering further, it is important to identify and fix the source of the damage. Our water damage restoration team will fix any water-damaged products if you notice flooding in your home.
Water Damage Mitigation
Water mitigation refers the act of reducing or preventing further water damage from a flood, a leaky roof, or any other water-related incident. You can avoid extra harm and save money by acting quickly. The Rip Tide Restoration team is here to help you with that. Our professionals can help you with a variety of commercial water damage repairs and other associated services, including: Site Security – When disaster strikes, We can assist in keeping your company's work site safe and secure. Backups of contaminated water and sewage – Sewer backups and flooding can be hazardous to your health in addition to causing damage to your business.
In sewage and floods, you can find bacteria, viruses, as well as other organisms capable of causing illness or sickness. Roof Leaks and Failures: A leaky roof can cause significant damage rapidly and, if ignored, can jeopardize the building's strength, foundation, and overall structure. Carpet & Upholstered Furniture – A wet carpet is one of the most significant challenges that a business organization has with any form of water damage.
When we refer to water mitigation, we mean the dry-out stage of the task in the sector. The first step in drying out the affected areas is to remove all moisture. It may be necessary to remove certain surfaces or areas as part of this process. It is important to remember that the $2700 above is for the initial dry out phase.
We have the right techniques to fix water damage in your home.
What kind of water damage are we able to fix?
The water restoration process has two phases. The mitigation stage involves the removal, cleaning and drying out of the structure. This phase takes around 3-4 working days. The second phase includes repairs. This will take anywhere from a few weeks to several months depending on the extent of damage and how much time is required to access the damaged parts, such as flooring materials, cupboards, and carpets. Our project manager will work closely with you and the insurance company to compile a detailed list of all losses. The goal is to return your home to normalcy as soon and as efficiently as possible.
The water mitigation company arrives to stop the flow of water. The water mitigation firm will then determine the source of the water and the extent of damage it has caused. To determine if additional damage can be prevented, they also examine the time that the water has been sitting. They then go on to the removal stage, where high-quality equipment is employed to remove water from all rooms where it has been discovered. The length of the process is determined by the size of the room, as well as the volume and type of water found. The drying stage follows. This is the final stage of drying.
Searching for a top professional company or contractor offering commercial or residential services? Call Now! Looking for professionals offering mitigation, repair, cleanup, and restoration for damages caused by fire, a leak in ceiling, a flood, or basement flooding? Call Now! Searching for the best reputable removal, remediation, and repair companies or contractors near me? Call Now!
24/7 emergency service available
for your restoration needs.
Fire Damage Restoration Service Georgetown DE
Fire Damage
The fire can create unanticipated devastation. Not only will your home's structures get damaged, such as the walls, floors and roof, but the smoke and soot emitted by the fire also infect the area, which makes it unfit for human consumption. In addition the water used in the extinguishment of the fire remains in the house, requiring professional cleaning in order to prevent future problems, like mold growth. Rip Tide Restoration has extensive expertise in the removal and remediation of any trace of fire and water damage due to efforts at reducing fire.
In the United States, the average home fire is estimated to cost $78,000. Even a minor house fire can cause tens of thousands of dollars in damage. The cost of restoring fire damage as a homeowner could be anywhere from $30,000 to $1,000,000+. Repairing fire damage can be difficult – and costly. Your home's components must be cleaned, sanitized then rebuilt with the help of restoration teams.
If crews are unable to repair the damage or if the residence is structurally damaged, the property may need to be rebuilt and destroyed. The cost to repair the fire damage will vary based on the restoration contractor, your insurance coverage, and the adjuster for insurance. Damage from fire is covered by every house insurance policy. However, insurance companies might disagree on the financial worth of your house and its contents. Restoration companies generally cost between 60 and $150 per hour for each employee, and an additional charge for the rental of equipment.
Restoration of Fire Damage
The first 24- to 48-hours after an incident are crucial to rebuilding the property damaged by fire. An effective emergency response that quickly stabilizes the property ensures that the most property can be salvaged is. Rip Tide Restoration has the knowledge and experience needed.The acidic smoke and soot damage that is frequently caused when fires are put out hasten the depreciation and corrosion of the building's elements and other assets. And to make matters even more difficult the majority of fires are put out using dry chemicals or even water. Additionally, the noxious smoke odor needs to be neutralized and deodorized. The fire damage restoration procedure begins with damage mitigation, followed by smoke damage cleanup and water restoration as soon as it is feasible after the damage has occurred.
Rip Tide Restoration specializes in restoration of fire damage. They use modern technology and cleaning products to eliminate smoke, soot damages, and odors off various surfaces, and also to salvage personal items. CORE can assist the owner of the property in deciding whether or not to replace specific sections in their HVAC system that require full restoration or replacement. the fire could release soot and smoke into the air, causing breathing issues and causing other health issues.
Removal of damaged or burned structures like ceilings, walls, or floor tiles is yet another essential element of fire damage rehabilitation. Materials and components of the structural frame are rigorously checked and replaced in the event of charring or distortion is discovered. They can be reused and have been deodorized to remove the lingering smoke scents. Make sure to dry the entire structure prior to sealing and covering with new siding and drywall. It is essential to eliminate the smell prior to installing new drywall and siding, or else the odor can be carried throughout the house.
After a fire, the first priority for any fire and smoke damage mitigation crew is always security. Rip Tide Restoration adheres to the highest professional standards for restoration of fire damage. Only a certified, licensed individual with suitable certifications, like an employee of a utility company is allowed to attempt to reconnect any power source that the fire department has shut off. Additionally, no representative of your business should be able to allow or permit an unlicensed, untrained person to enter a fire scene, and even minor cleanup of fire damage is best left to an IIRC-certified (Institution of Inspection Cleaning and Restoration) fire damage repair professional or contractor who holds similar certification. Personal protection equipment, including gloves or boots, dust masks, and other equipment, is equally important. Experienced fire and smoke restoration experts know that the unpredictable nature of fire is the one constant.
If you are victimized by a kitchen or electrical fire or natural catastrophe such as an erupting wildfire, it is recommended to call a repair expert and begin to take steps to reduce the harm. The first step after the fire is to contact your homeowners insurance carrier. It is critical to act quickly: As soon as the flames quiet down, call an expert in restoration of fire such as Rip Tide Restoration if you live in the Sussex County area. A qualified fire restoration service, according to the Institute of Inspection Cleaning and Restoration Certification (IICRC), can help even in most difficult circumstances. An extensive cleanup is the initial step to repair of fire damage. professionals has the equipment, cleaning chemicals, manpower, and, most importantly, know-how to accomplish the task correctly and efficiently.
It is not advisable cleaning up after a fire on your own. A professional in fire damage restoration has the knowledge and skills needed to execute the right fire restoration process in order to make your property safe again. Certain protocols are used by experts when constructing homes after fires and repairing fire damage.
Emergencies can happen and if you've been through the agony of property damage caused by fire, you're aware of the must seek out experts who can provide the most effective restoration services. We have the right skills, knowledge, and technologies to restore damaged property.
Emergency board-up, demolition, soot removal film application thermal deodorization to reduce smoke damage and complete reconstruction are just a few examples of fire restoration services.
Professionals in fire restoration who work in insurance claims have to assess the extent of the damage and determine the scope of work for all parties involved. Rip Tide Restoration understands this procedure and has more than 10 years of experience working with insurance companies. These assessments should offer clarification regarding what salvageable items are in the structure and what should be taken away. The materials can be affected by fire, smoke and soot, as well as water or a combination of the above during the event of a fire-related damage.
Repairs for Fire Damage
The most challenging part of fire restoration is usually removing all of the smoke, soot and stink. Repairs that are performed by untrained or inexperienced individuals can lead to a worsening of the situation. Water extinguishes fires, but its use can cause new issues such as the rusting of pipes, drywall rot, mold and weaken the structural integrity of a building.
Since the repair of fire damage requires the use of special tools and products, the specialists of Rip Tide Restoration are the best choice. Our staff is equipped with the tools and cleaning processes to ensure complete restoration of your home.
Every day of the year, Rip Tide specialists perform emergency services. To avoid spreading the damage, our expert fire damage restoration technicians arrive promptly and begin the repair process right away. We guarantee quality repairs, speedy service, and prompt response. Fire damage cleanup businesses provide full services. They offer both fast water damage restoration and fire damage removal. Furthermore, their specialists will help to board up and tarp damaged structures to stop damage caused by the environment or wild pests. Rip Tide Restoration's restoration specialists provide emergency fire damage restoration services 24 hours a days 7 days a week.
Fires do significant damage to your property. After the fire, there will be debris, damages and other items that need to be removed prior to any repairs can be made. Rip Tide Restoration evaluates the aftermath of the fire on your property to determine the extent of destruction caused by the fire and what you used to stop the flames. We then begin our removal and mitigation procedures. Examining your home is an important aspect of the process since other areas of your home might have been affected even when the fire wasn't there.
24/7 emergency service available
for your restoration needs.
Searching for a top professional service, company, or contractor offering commercial or residential services? Call Now! Looking for professionals offering repairs, cleanup, and restoration for damages caused by water, smoke, soot or house fires? Call Now! Searching for the best reputable removal, remediation, and repair companies or contractors near me? Call Now!
Commercial Cleaning Service Georgetown DE
Mold
Mold Remediation
The restoration and remediation of damage caused by mold service offered by Rip Tide Restoration will use dryers or fans as well as other equipment to ensure that the space matches a specified humidity level, which will prevent mold from coming back in the future. The right humidity level is critical because a low level can allow mold to regrow and undermine the goal of the removal process.
Since mold problems require specialized intervention, Rip Tide Restoration is pleased to provide cleanup and removal of mold in Sussex County as part of our restoration services. We use cutting-edge mold remediation techniques to eradicate mold while preserving the integrity of the property and preventing future expansion. Residential properties receive the same degree of expert attention as large-scale businesses. Our first goal is the well-being of your family.
If excess water caused by water damage, like leaks from the roof or busted pipes leads to the growth of mold, the fungus must be eliminated as quickly as possible. Mold can cause wooden parts of your house to degrade faster, and spores can cause skin allergies, asthma, and coughing. You can count on Rip Tide Restoration for high-quality solutions for eliminating mold. Furthermore you can count on us when you notice a mold or mildew outbreak in your home. The inspection process is absolutely free. Green cleaning products that eliminate any spores and mold that have been released into your home. The growth of mold and water damage are not a problem with our cutting-edge equipment and extensive drying methods that ensure 100% mold removal! Give our mold removal crew a call now, and we'll have your home back to its beautiful state within a matter of minutes!
Concerning the impacted surface, remediation methods differ. Mold found on porous materials like drywall, carpet, and insulation must be completely removed to be cured. Porous materials cannot be salvaged and must be disposed of properly to ensure full mold spore eradication. Semi-porous and non-porous materials, such as concrete and wood, can, on the other hand be kept in the home and then cleaned.

Although each professional cleanup project is distinct and one-of-a-kind the average cost can vary between $3,000 and $10,000 and require a lot of effort and time-consuming labor. This is the reason, prior to making a selection, it is generally a good idea to examine the details of your insurance coverage and understand the procedure. Rip Tide Restoration's specialists will be happy to help you with this task.
Mold Removal Services
Once mold has infiltrated the company or home it is only a mold remediation service can minimize what it is likely to accomplish. The effects of mold can be devastating from your carpet to ceiling tiles. As a result, you might have to replace the entire set of components The worst part is that it is likely that the mold will come back the next day. Second, black mold, that can also be referred to as hazardous mold, could cause serious health problems. If you're lucky, the growth of mold in your home or office will cause you to suffer a severe headache. However, many people are diagnosed with serious respiratory ailments that are painful and can result in costly medical expenses.
If you notice mold growing in your house, especially in moist areas in which the mold extends over more than 10 square feet, it is recommended to contact a mold removal business close to you. The reason for this is, of course, safety concerns. The inhalation of spores could be hazardous. Drywall are also damaged by mold. To prevent continued or future mold outbreaks, the source like an evaporation and the spores must be eliminated.
Rip Tide's top aim is to use our mold services to have the affected mold within the home removed as quickly as is possible to avoid future harm. Our expert mold mitigation technicians and the top-quality equipment we utilize allow us to assist and repair the structure.
If you discover the presence of moisture in your home or office, it is best to contact a mold removal agency as soon as possible. If you are Sussex County residents, Rip Tide Restoration is a good option.
The mold can remain undetected for a long period. It can also develop under or behind the surface (for example behind wallpaper, carpet, or flooring) which makes it hard to recognize. This is the reason we recommend routine mold examinations by Rip Tide Restoration an experienced professional. If you're getting a strong odor or smell of mold, it could have been growing for a long time. Delaying treatment of an issue with mold could cause it to become much larger and more expensive and could pose a major health risk – particularly when toxic or black mold is found.
Searching for a top professional service, company, or contractor offering commercial or residential services? Call Now! Looking for reputable professionals offering expert inspection, testing, removal, cleaning and remediation? Call Now! Searching for the best companies or contractors near me? Looking for experts to remove and clean up black toxic fungi? Call Now!
Building Restoration Service Dewey Beach DE
Commercial Building
We specialize in comprehensive commercial restorations, and we will get your business back in operation within the shortest amount of time. From start to end all the way to cleaning and final repairs We are there with you each step of the way to ensure you're happy all day 7 days a week.
We are all aware that every firm nowadays strives to keep a good level of repute. Professional cleaning and emergency restoration services are crucial during this procedure. There's never a perfect moment for your company to close because of water, fire and storm damages – and each hour that your company is shut down is an hour of missed production and money. Therefore, Rip Tide Restoration is specialized in the restoration and repair of commercial property in Sussex County, DE. We have the expertise in training, resources, and equipment to handle disasters of any size, and we provide the following services:
Commercial Restoration Services
– Water Damage Restoration
– Fire Damage Restoration
– Mold Remediation
– Boarding Up and Roof Tarping
– Temporary Barriers
– Temporary Power & HVAC
– Smoke Damage Repair
– Smoke Odor Elimination
– Construction & Reconstruction
– Contents Restoration
– Airtightness
– Insulation
– Energy Providers
– Energy Audits & Commercial Energy Services
– Cleaning and Repair of Air Ducts
– De-humidification, Mold Remediation, and Environmental Remediation
– Repair of Structural Elements
– Renovating and Repairing Structures
– All Types of Flooring & New Carpet
– Data recovery and document retrieval
– Manufacturing Facilities and Equipment
– Retrieving and decontamination of electronic equipment
– Desiccant Drying
When a disaster occurs, our goal is to limit damage to property and business interruption obligations. There's never a perfect time to suffer water or fire destruction in your company. It is crucial to respond quickly in order to reduce the loss of revenue and increase productivity. We have an emergency crew ready 24/7 all week, for any commercial building restoration needs. Give us a call, and we'll be there to assist with any of your restoration requirements for commercial buildings. Rip Tide Restoration works on diverse commercial structures, such as churches, apartments and hospitals, hotels schools, as well as other business assets in the local area.
Rip Tide Restoration can restore and repair any damage caused by a catastrophe to your business or home. Damage from smoke and fire as well as mold and water damage and physical damage caused by flying debris as well as the force of winds during storms are all examples of catastrophes.
It is crucial to act quickly for commercial and business restoration, to prevent further harm. Some losses aren't obvious. Mold or mildew and structural or drywall problems may exist. Now that the fire is gone and the flood waters have receding, it's time to begin rebuilding your business or commercial property, and returning it to its the pre-disaster condition. Rip Tide Restoration understands how important it is to move quickly through the process of restoration and get back to normal routine as soon as is possible. We understand the importance of this Our restoration specialists work efficiently and professionally in restoring your property back to the condition it was before loss.
Searching for a highly-rated restoration company, service, or contractor? Call Now! Searching for the best repair companies, services, or contractors? Call Now!
General Contractor Georgetown DE
Storm and Wind Damage
Wind and Storm Damage Repair
When a storm hits it is crucial to respond quickly and employ an experienced contractor to assess the extent of destruction and calculate the costs of repairs. Many insurance companies require that you file your claim within a certain amount of time. If a hurricane has destroyed your business or home get in touch with the experts Rip Tide Restoration to put it back in order.
Now is the moment to take every precaution to prevent future damage. Begin by covering broken windows or a leaking roof with a tarp , or plywood if damage from storms permits water and wind to enter your home. Make every effort to prevent the damage that may occur, and then think about calling the local repair company, Rip Tide Restoration, for assistance. Rip Tide's experience can help in addressing storm damage and restore your home to its normal.
We are on call 24/7, seven days a week, for storm damage situations throughout Sussex County. We handle anything from fallen trees and branches to wind and water damage from beginning to end. We've been fixing and restoring residential and commercial properties in Sussex County for over 15 years. Contact Rip Tide Restoration today to schedule an appointment!
Repair Storm and Wind Damage to Your Home or Business
We will also carry out the following (and much, much more):
– Removal of trees (crane service is available)
– Removal of debris
– Wind-related damage
– Water harm
– Temporary barricades
– Short-term repairs
– Protection of property
Rip Tide Restoration's expert restoration team will accomplish the following:
– Assess and explain all damages discovered during the inspection, as well in your options for restoration.
– Assist you with the insurance claim process to ensure a smooth experience.
– Meet with you with your insurer in order to confirm that your property has been appraised thoroughly and in a fair manner.
– Maintain open and clear communication with you throughout the building process of your home or company until it is returned to its original state.
– Protect your tarps, tree removal, temporary roof repair, reconstruction, and other services.
An unexpected tornado might result in hail and wind damage. A major hurricane's storm damage can result in catastrophic property damage and floods. Ice damming and wind damage could occur during a winter blizzard. Mother Nature can unleash violent weather patterns in an instant that can cause major storm destruction to your house or business. Water, wind, hail, and toppled trees are only several of the factors that could expose your house and belongings in the weather to dangers, regardless of their size. It is at this point that immediate restoration of storm damage is essential to ensure the security and restoration of your home. Call Rip Tide Restoration right away, we are available 24/7.
Searching for professionals who are experienced at disaster clean up and repairs for residential and commercial? Call Now! Searching for a highly-rated restoration company, service, or contractor? Call Now! Searching for the best repair companies, services, or contractors? Call Now!
Construction Company Georgetown DE
Remodeling
You can count on Rip Tide Restoration to supply you with top-quality property restoration services such as rebuilds and general remodeling.
Rip Tide Restoration is dedicated to giving you the highest quality remodeling service from start to finish. Our process is unique and we are open and transparent throughout the entire process. We are experts in adding on kitchens, bathrooms, whole-house remodels, and commercial restorations.
Rip Tide Restoration has more than 15 years of expertise. As a result, we can act as an all-in-one source of communication for you throughout the reconstruction and restoration process, which saves you money, time, and stress.
We collaborate with your insurance company to make the process as easy as we can and make sure that all is done on time.
Renovation and Repairs for Your Home or Business
The collaboration with a single business to complete your project allows us to handle communication from concept to completion, anticipate problems before they happen and be proactive punctual and on budget.
We hope to make the remodeling process effortless and as stress-free as possible. Our restoration background and experience will ensure that you're dealing with a quality business that does more than simply select the right finishes and installing products. We will help you realize your ideas and bring your home to a better condition than when you first called.
Rip Tide Restoration can provide the following services:
Interior & Exterior Remodeling
Kitchen & Bathroom Remodeling
Additions
Roofing, Siding, and Gutters
Flooring
Searching for a top professional service, company, or contractor offering commercial or residential building repairs, restoration, and reconstruction? Call Now! Looking for reputable local professionals offering expert renovation and repair services? Call Now! Searching for the best companies or contractors near me to remodel your home, including your bathroom, kitchen or a room addition? Call Now!
About Georgetown, Delaware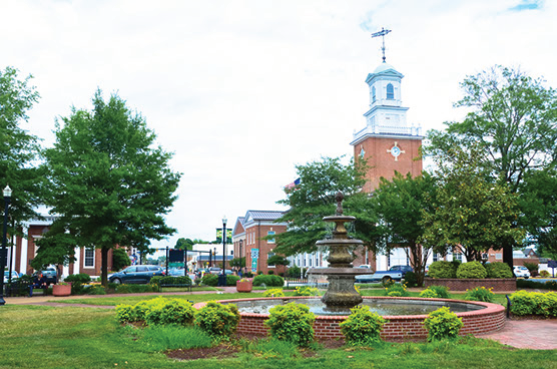 Shortly after the boundary dispute between the heirs of William Penn and Lord Baltimore was settled in 1775, and Sussex County was expanded to its present borders, two petitions signed by 979 inhabitants of Sussex County were presented to the General Assembly praying that the county seat would be removed from Lewes and be more centrally located.
On January 29, 1791, an act was passed authorizing the removal of the county seat from Lewes to a new site at "James Pettyjohn's old field," near the center of the county. The same act named George Mitchell, Robert Houston, William Moore, John Collins, Nathaniel Young, William Perry, Rhoads Shankland, Woodman Stockley, Daniel Polk, and Thomas Batson as commissioners and charged them to purchase up to 100 acres of land and construct a new courthouse and jail.
On May 9, 1791, the commissioners met at the house of Abraham Harris and negotiated the purchase of 50 acres from him, buying also 25 acres from Rowland Bevins and one acre from Joshua Pepper. Commissioner Rhoads Shankland began to survey the town the same day.
On October 26, 1791, the General Assembly officially removed the Seat of Justice to the new County Seat and named it Georgetown in honor of Commissioner George Mitchell, who was active in the movement to centralize the County Seat.
The town's center, "The Circle," is listed in the National Historic Record and is dominated by the red brick Greek revival courthouse built in 1839. The towns' original Courthouse is located just off The Circle on South Bedford Street.
Georgetown is the home of the Return Day celebration. Every two years, The Circle is the center of Return Day activities, an event celebrated on the Thursday after the General Election in November. Return Day is highlighted by a parade, the reading of election results from the Courthouse tower, and the "burying of the hatchet."